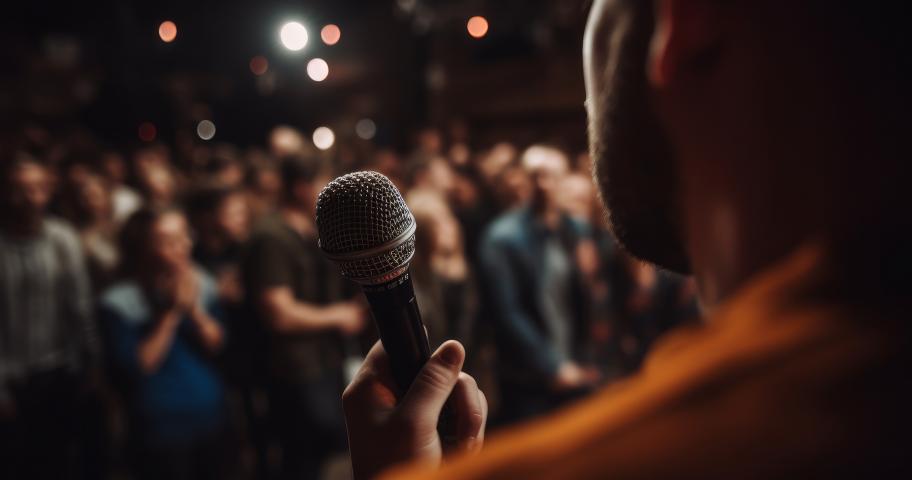 Be in the audience at the oldest Comedy Club in Paris
Published on 1 July 2023 in Entertainment
You probably won't stumble upon it by chance, yet the Café Oscar is only a ten-minute walk from the Hotel Les Théâtres. This confidential address, nestled in a discreet courtyard, is well known to lovers of humour, however, and has been for nearly 30 years. Discover this scene that is well on the way to becoming legendary.
A story that continues to be written
The Café Oscar is inseparable from the luminous personality of Monika. Arriving in Paris to learn French, she decided to stay and fell in love with this charming little place on the Rue Montmartre. In 1993, she opened a Comedy Club there, modelled on the one her father ran in Warsaw during the Soviet era. In a setting furnished with magnificent red banquettes and decorated with objects that she seeks out herself, an audience of 50 people have the opportunity to be entertained by potential stars of the comedy circuit while enjoying cocktails prepared by Monika.
The meritocracy of humour
For Monika, only meritocracy should decide the success of comedians. Thus, they must all pass the test of the Thursday auditions at which the public chooses four lucky ones. A monthly best-of then makes it possible to designate who can get up on stage and entertain during the weekly sets. This method has proven itself since Verino, Paul Mirabel, Artus, Jarry, Blanche Gardin and Fabrice Ebroué, among others, have performed at the Café Oscar. The artists are paid 'by the hat' and if entrance is not charged, a contribution is obligatory.
La Café Oscar is an address cherished by lovers of humour, so why not treat yourself to a visit to this warmly welcoming place where laughter is the order of the day? Remember, however, to book as soon as you arrive at the Hotel Les Théâtres if you want a seat on those beautiful red banquettes...
******
Photo : ink drop
---
Hotel les Théâtres, a 4-star boutique hotel in the heart of Paris