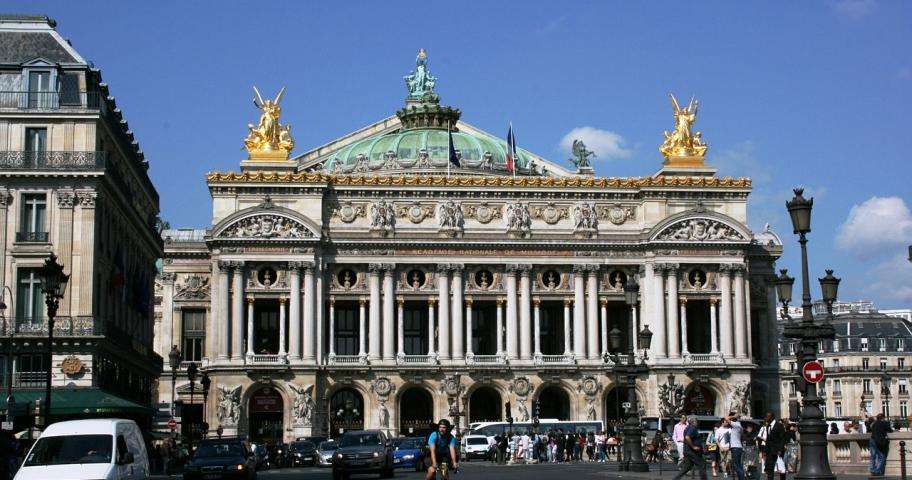 An operatic break in Paris
Published on 15 June 2019 in Visit Paris
Few cities in the world boast two opera houses that both offer superb and eclectic selections of productions ranging from the greatest ballets and classical operas to the most innovative contemporary works. Treat yourself to an operatic break in Paris and experience the Second Empire splendour of the Palais Garnier and the daring modern architecture of the Opéra Bastille during your stay at the Hotel Les Théâtres.
Visit the Opera Garnier
Step inside the sumptuous Palais Garnier and discover all its secrets via a guided tour or an individual tour using an audio guide. The opulent Grand Foyer and its domed ceiling covered with mosaics, the ceremonial Grand Staircase and the famous ceiling painting by Marc Chagall will take your breath away. These tours also allow you to go behind the scenes and see the vast amount of technical and creative work that's involved in staging a production.
The latest creation; Tree of Codes
Proving once again its capacity for innovation, the Opéra National de Paris is presenting an experimental contemporary ballet from June 26th to July 13th on the stage of the Opéra Bastille. Space, bodies and architecture are at the centre of this choreographic, scenographic and musical reflection that brings together the dancers of the Paris Opera Ballet and those of the Company Wayne McGregor. A clever play of mirrors and a techno-pop sound space make this production something truly different. Book your tickets today because Tree of Codes is already proving a huge success!
The Hotel Les Theaters is symbolically and physically halfway between the Opéra Garnier and the Opéra Bastille. We love the classical shows offered by the legendary theatre as well as the amazing creations offered by the venue that has become a world centre for experimentation. Share them both with us!
******
More information:
---
Hotel les Théâtres, a 4-star boutique hotel in the heart of Paris