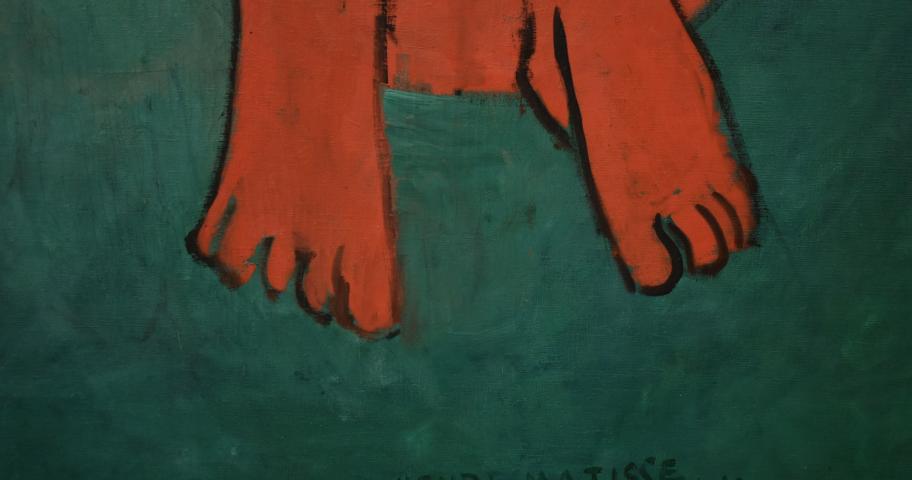 An exhibition not to be missed: Matisse at the Centre Pompidou
Published on 15 October 2020 in Exhibitions & Museum
Like everywhere else in the world, the presentation of exhibitions and other events in Paris has been disrupted by the health crisis. Happily, this autumn has allowed us to regain some semblance of normality. Thus, the Centre Pompidou can now unveil its slightly delayed major exhibition devoted to Matisse. Your Hotel Les Théâtres recommends it!
Matisse at the Centre Pompidou: an immersion in plastic language
Entitled Matisse; Like a Novel, this exhibition celebrates the 150th anniversary of the artist's birth and takes as its starting point one of his statements: "The importance of an artist is measured by the quantity of new signs that he will have introduced into plastic language." A truly original and innovative creator, Matisse left behind a prolific body of work and the current retrospective will display an astonishingly wide-ranging selection of it. Through a chronological journey divided into nine chapters, this exhibition delivers a fascinating insight into a major figure of modern art who was inspired and influenced by the various creative movements that came along during his lifetime.
Matisse: multifaceted expression
As you will discover during your visit, the richness of this exhibition is in its highlighting of the diversity of Henri Matisse's creativity. In addition to presenting his most famous paintings, it also brings together a wide selection of lesser-known and seldom-seen works on loan from French museums and private collections, including drawings, sculptures, collages, gouaches, and illustrated books. As you wander, you will discover the artist's journey and his explorations, from his Fauve period to his abstract experiments, including reflections on decorative art and Cubism. Creativity to Matisse was a book to which he kept returning to write a new chapter...
Paris is finally regaining its cultural dynamism with the return of major exhibitions such as Matisse; Like a Novel at the Centre Pompidou. Discover it between October 21st and February 22nd during your stay at the Hotel Les Théâtres.
******
More information:
---
Hotel les Théâtres, a 4-star boutique hotel in the heart of Paris