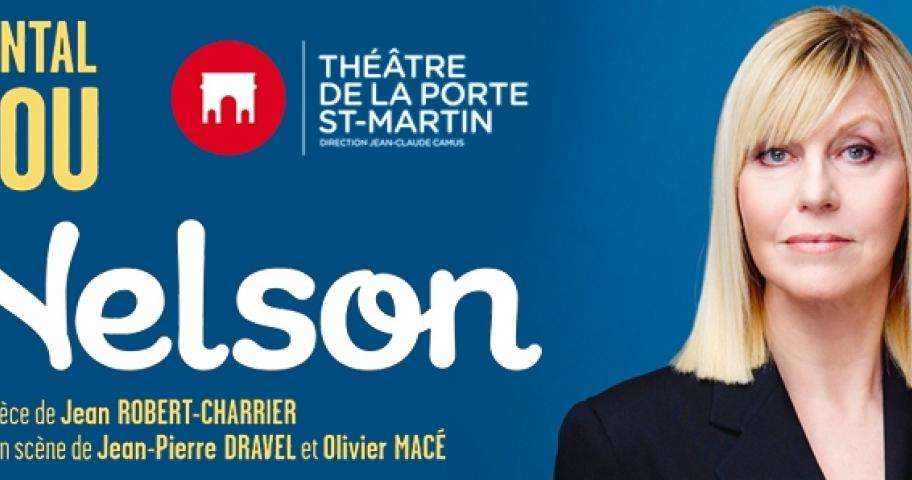 An exclusive theatre special offer package
Published on 4 December 2014 in Entertainment
The Hotel Les Théâtres has an exclusive special offer package just for you. Enjoy a wonderful evening of comedy with the hilarious new play, Nelson, at the Théâtre de la Porte Saint-Martin, just a six minute walk from the hotel. Take advantage of this great opportunity by booking with us directly.
Don't miss Nelson, A hilarious new comedy
Built in 1781, the Théâtre de la Porte Saint-Martin once housed the Paris Opera. It has continued presenting high quality entertainment ever since, and its latest offering has garnered rave reviews. Nelson is a hilarious new comedy written by Jean Robert-Chan that tells the story of two families coming together for a dinner party. One of the families is resolutely bourgeois and led by a lady lawyer who appreciates above all else the benefits of money, glory, good food and fur. This group are placed in uncomfortably close proximity to a 100% eco-friendly, passionately humanitarian family of vegan animal lovers. The result is a culture clash of epic and achingly funny proportions. Nelson stars the brilliant French actress and comedian Chantal Ladesou. Her talent inspired the piece and the lead role was specifically written with her in mind. Naturally, she inhabits it perfectly.
Nelson should not be missed, so the Hotel Les Théâtres is offering a great deal. Our Theatre Night package is available from 265 euros. This includes a night in one of our classic rooms, two tickets to see the production, two glasses of champagne in the hotel bar to begin the evening, and breakfast the next morning. The offer is not valid on Saturdays and Mondays.
Théâtre de la Porte-Saint-Martin
18 Boulevard Saint-Martin, 75010 Paris
+331 42 08 00 32
Metro : Strasbourg Saint-Denis, Lines 4, 8 et 9
---
Hotel Les Théâtres, an elegant 4* hotel in the heart of Paris