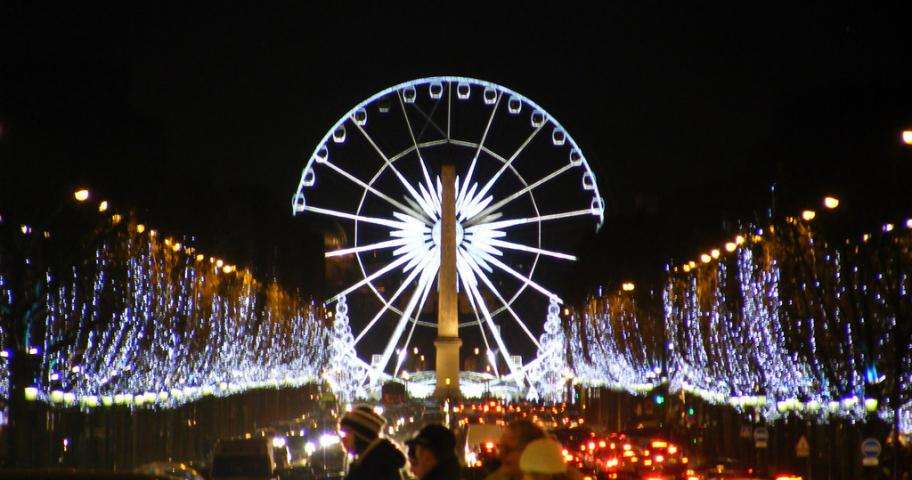 An enchanting festive season in Paris – The Christmas Markets
Published on 9 December 2016 in Visit Paris
Paris is a magical destination for a truly enchanting Christmas break. The city's various activities assure you of many happy moments with your family and friends. From the Christmas markets to the capital's most prestigious restaurants, every corner of Paris is filled with exciting seasonal events during your stay at the Les Theatres Hotel.
The Champs-Élysées Christmas Market
This year's Christmas Market is a don't-miss event. This exceptional market welcomes over 15 million visitors in just seven weeks. Men and women, children and adults will be captivated by this magical universe. From 11th November 2016 to 8th January 2017, the colours of Christmas are part of the scenery. The Champs-Élysées, the world's most beautiful avenue, is transformed into an enchanting Christmas village. It hosts the Christmas market but there are also lots of other attractions for you to discover.
The Champs-Élysées Christmas Market is open to everyone and all visitors are sure to enjoy their trip to the magical world of Santa Claus. The hundreds of Christmas trees on each side sparkle with thousands of lights and illuminate the scene. From the Champs-Élysées roundabout to the Place de la Concorde, the exquisitely radiant village stretches for almost 2.5 km. Its inviting atmosphere is enhanced by the 180 beautiful wooden chalets that await the arrival of shoppers. 40 artisans from all over the world are ready to reveal their most enticing creations and six special stands are dedicated to national association, Le Secours Populaire. About twenty chalets will be devoted to French gastronomy; pretzels from Alsace, sausages from Corsica, and santons from Provence - each region of France is represented. Try delicious waffles or pancakes while browsing the work of some of the country's best artists and craftsmen. The Christmas market isn't all about France; many of the chalets also offer wonderful crafts and products from other countries such as Canada and Russia. Visitors can also enjoy exquisite Norwegian salmon, specially cooked over a wood fire.
The Christmas markets wouldn't be quite as magical without the presence of Father Christmas and his famous sleigh. Children will have the chance to fly 20 m above the ground in Santa's sleigh until 24th December – a spectacular attractions that's waiting to take you to the stars. There are plenty of exciting activities at the Champs-Élysées Christmas Market including rides, wooden carousels, the big slide and the little Christmas train. Stop to admire the Grande Roue, a symbol of the New Year festivities that's celebrating its 20th anniversary this year. The Grand Palais des Glaces invites visitors to enjoy memorable and thrilling moments on its 1,600 m2 skating rink – the ice rink at the Champs-Élysées Christmas Market is the largest temporary rink in France.