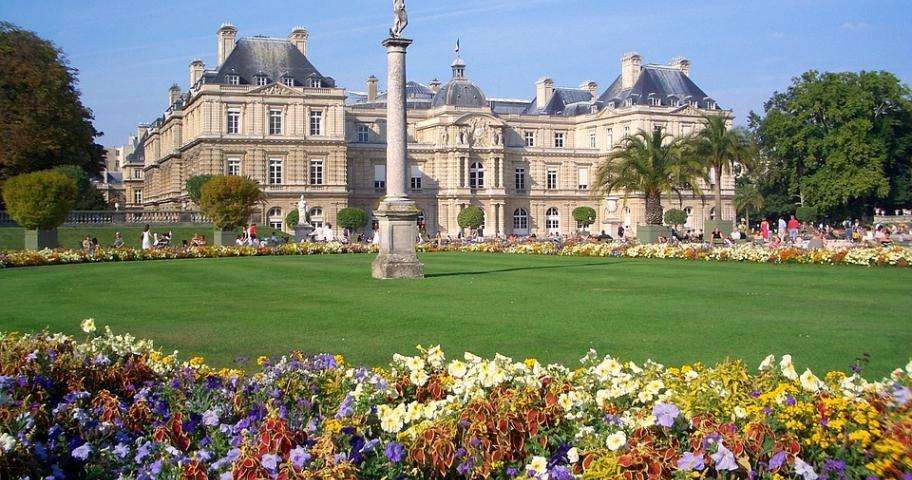 A walk in the gardens
Published on 5 February 2018 in Visit Paris
If the streets of Paris exude romanticism, the same can be said of the capital's parks and gardens. The city has many beautiful parks where you can enjoy a walk or even stop on one of the green benches that Brassens fans love so much.
Our beautiful green spaces
The Luxembourg Gardens should be placed high among the many gardens in Paris that are ideal for romantic getaways. Locals stroll under the chestnut trees or meet friends and colleagues on its famous green benches. Walkers and lovers can also linger for a few moments on the many chairs (also green) that surround the central fountain. Located in the heart of the pretty Batignolles district, the square that bears the same name is also very pleasant with its duck pond and little cave.
Even more romantic!
Weeping willows, vast lawns and Diana's temple; you'll find them all at Parc Monceau, a favourite of Claude Monet and Marcel Proust. As for the Bagatelle Park in the Bois de Boulogne, it is simply irresistible. 24 hectares of majestic trees, hundreds of species of plants and flowers; the park is dotted with caves, lakes, waterfalls, small bridges and fountains. An orangery, a vegetable garden, an iris garden and a world-famous rose garden add to its considerable charm. Perhaps one of the garden's many peacocks will honour you by unveiling its beautiful emerald, blue and purple plumage, guaranteeing that you'll always remember your visit.