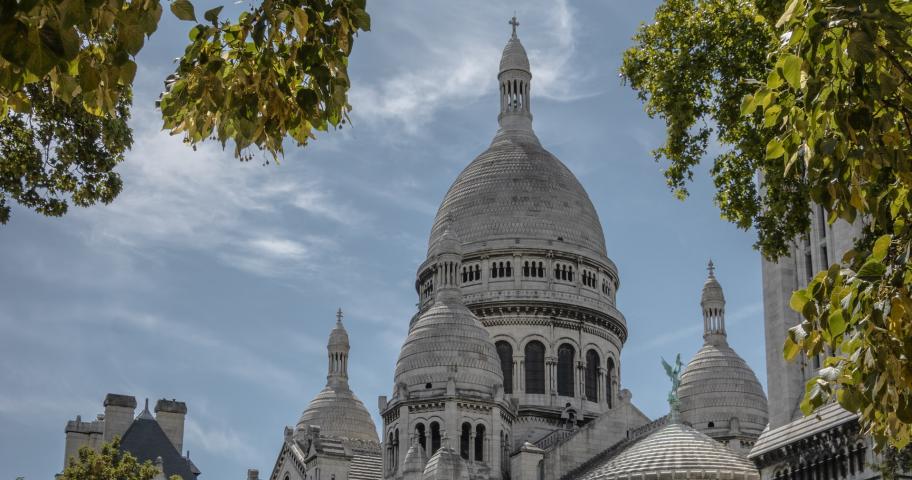 A village in Paris: Montmartre
Published on 10 October 2021 in Visit Paris
About twenty minutes by Metro from your Hotel Les Théâtres, the hill of Montmartre awaits you for a charming stroll. This ancient village, long since surrounded by the big city, has maintained its own distinctive identity formed by its history. Lose yourself in its picturesque streets and succumb to its charms ...
Iconic places
Montmartre has served as the backdrop for so many stories, paintings, poems and films that it seems familiar before we even set foot there. The cobblestones of the Rue Lepic, the cafes of the Rue des Abbesses, the neo-Byzantine domes of the Sacré-Coeur Basilica, the Place du Tertre with its caricaturists at their easels and, of course, the famous steps that ascend the hill have inspired countless creative individuals. And let's not forget the cabarets, including the world-famous Moulin Rouge and Moulin de la Galette, which keep up the tradition of lively Parisian nights!
Montmartre and its village atmosphere
As you stroll through Montmartre, you will pass busy places, but you can quickly get away from the crowds to discover the tranquillity of cobbled streets lined with low buildings and houses set amidst beautiful gardens. Forgotten squares await you for a contemplative break, and you'll happen across plaques on buildings that tell you that artists and celebrities lived there. Time seems to have stood still and it's easy to imagine Toulouse-Lautrec admiring a French Cancan dancer, Picasso freshly arrived from Catalonia and putting his brushes to work, or Dalida trying to escape the pressures of success… Montmartre is also a place which passionately preserves its traditions, such as the vineyard and its Grape Harvest Festival held every year in the autumn.
Discover another side of Paris on the Butte Montmartre! A symbol of working-class Paris, of the City of Light which devotes itself to partying, of the passion of artists and other creatives who find there a refuge where they can feel free to express themselves, Montmartre offers itself to all visitors with warmth and generosity.
******
---
Hotel les Théâtres, a 4-star boutique hotel in the heart of Paris