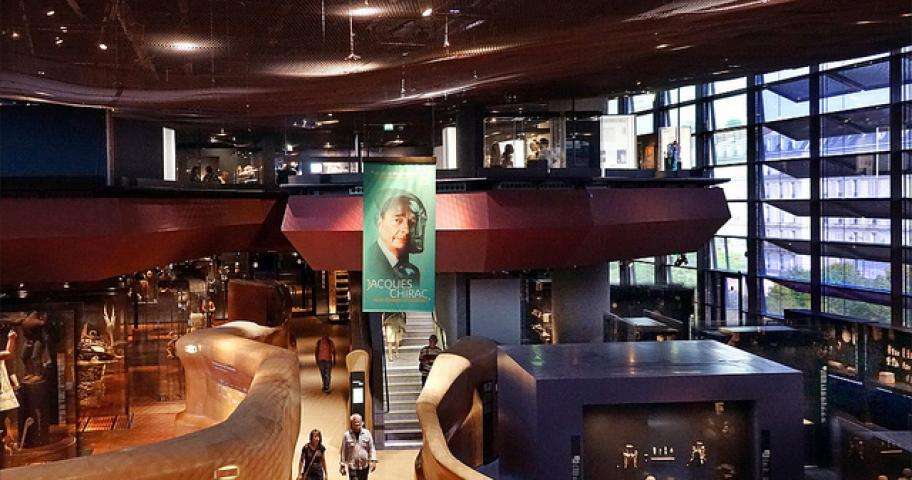 A unique exhibition devoted to Picasso
Published on 9 March 2017 in Exhibitions & Museum
The Musée du Quai Branly presents a special exhibition based on the painter Picasso that explores the painter's relationship with the first arts through his encounters. A unique exhibition to discover during your stay at the hotel Les Theatres
The Primitive Picasso
The Musée de Quai Branly was established in 2006 by former French President, Jacques Chirac and was inspired by his passion for primitive cultures. Dedicated to African, Asian, Oceanic and Amerindian arts, this cultural centre gives pride of place to the artistic disciplines of Non-Western countries. The Museum of Arts and Civilization is undoubtedly one of the most frequented centres of learning in the world and over 300,000 works have been exhibited to more than 10 million visitors since its opening.
From March 28th to July 23rd, to celebrate the 100th exhibition initiated by Jacques Chirac, the Musée du Quai Branly will organise an event dedicated to the famous Andalusian artist, the "Picasso Primitif". This unique show honouring the father of Surrealism will concentrate on the relationships between Picasso and the primitive and early arts. A new approach is proposed where visitors will be able to chronologically trace all the encounters the forefather of cubism had with numerous personalities from the non-Western arts. The "Picasso Primitif" was designed by Yves le Fur in collaboration with the National Picasso Museum and is intended as an anthropological reflection on the world's first arts and how they have been represented through the ages.
Straddling tradition and modernity, the event is more than just a pictorial exhibition, it is a unique opportunity to discover all the possible artistic and cultural interactions between the Spanish master and the artists of the first arts. An imaginary aesthetic dialogue between the works and the painter is therefore the theme of the "Picasso Primitif".